El próximo 19 de diciembre estaré en el
Devfest La Rioja 2017
, donde presentaré los programas Open Source para universitarios y pre-universitarios de Google, el Code-in y el Google Summer of Code.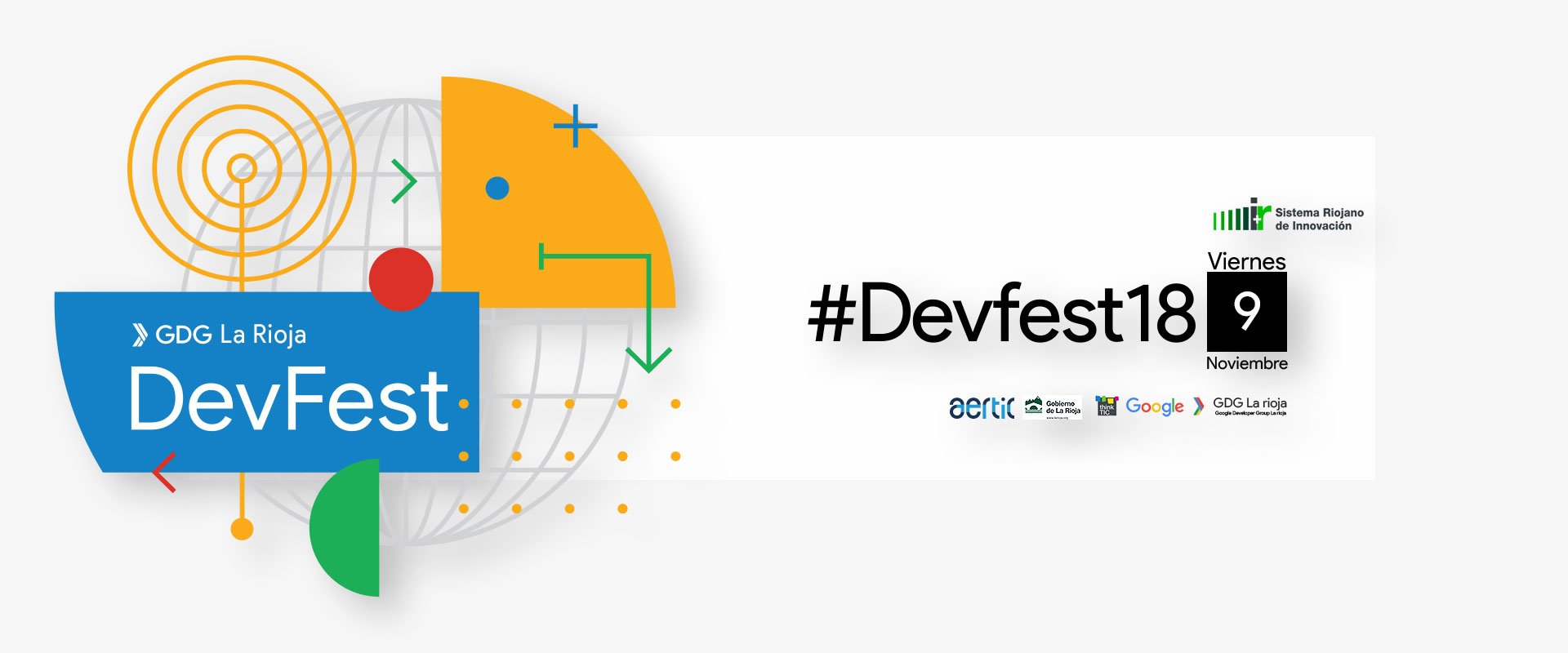 El
GDG La Rioja
presenta su
Devfest La Rioja 2017
, a realizar el día 19 de diciembre en las preciosa instalaciones del Centro Tecnológico La Rioja (Avenida Zaragoza 21 ,26071, Logroño, La Rioja)
Con un amplio elenco de ponentes, y temas variados, el 19 de diciembre nos toca vernos en La Rioja!
- Google for Education.
- Bitcoin (llego para quedarse).
- Actions on Google
- Érase una vez... un Chip Cuántico.
- Presentación de los programas Google Summer of Code y Google Code-in
- Google's Women Techmakers program provides visibility, community, and resources for women in technology.
- Electrónica para Iot
- Continuous Integration Continuous Delivery. De Toyota a devops
- Hadoop
- IoT + Google Cloud Platform + big data = innovación 4.0